Villagers - PC Update - version 1.005 - BAT - Direct | Torrent
Villagers PC Game Update v1.005:
 This is a indie platforming, strategic village simulation and city building game. Villagers, a unique video game title by Bumblebee games focuses on everyday life of villagers. The release successfully highlights how a villagers life is different than that of urbanies. The game is so exciting & addictive and things crafted in the game are so true to life. The Avanquest Software Publishing Ltd's Villagers is a next generation simulator released on 25th March, 2016. It is playable through SteamOS, MS PC, OS X and Linux.
Gather and manage natural resources for buildings, ensure a plentiful supply of food and water to keep your villagers happy and allocate them jobs to continually improve and expand your settlement. Watch out for travelling artists who can spread illness, fierce bandits and wild animals that attack your townsfolk and extreme weather conditions that threaten their very survival!
Changelog of v1.005:
Bugfixes:

– Millers will now find grain from storages.
– Profession of dead and aged Villagers will now be shown after the name in parenthesis.
– Raincatchers can now be built at the very beginning of chapter 4 without affecting the completion of the tasks.
– Some problems with the warehouser have been fixed.
– The farm, fields and farmers will now work as they should. Those lazy bastards!
– Farmers will no longer plant crops outside of the field bounds.
– Villagers will no longer be in fear of moving in certain houses. But Villagers without partners will still only move into houses once they find a partner.
– Pregnant Villagers will no longer have late deliveries, ergo no "Pregnancy! -3 days" messages will be shown anymore.
– Villagers have more fun in the bedroom now. Reproduction should be increased.
– Fixed several issues causing stuck Villagers, not moving Villagers, starving to death Villagers and the quick changing of seasons breaking the game.
– Babies will no longer die of mysterious reasons.
– In rare cases, old Villagers died when loading a savegame. This is now fixed.
– The border indicating a new field will now stay active until the field is tilled.
– Fields will now be correctly covered in snow.
– In rare cases, the warehousers were stealing items right out of the hands of other Villagers. We stopped this trickery!
– Barn animals will now start reproducing with the first animal. This should be less confusing.
– Chapter 4: Raincatcher problems and soldier problems should be fixed.
– Chapter 2: Bugs keeping some players from progressing should be fixed.
– Merchants will now keep coming. The big ogre keeping the merchants from visiting your town has been removed.
– Achievements will now trigger when playing on the same machine with multiple accounts.
– The barn balancing has been improved. You'll love the chickens again!
– Added V-Sync toggle to the graphics options.
– Children following their parents should no longer starve to death.
– Removing fields will now work as intended and existing crops will now be removed as well.
– Changed the field's "harvest prematurely" button to a progression indicator. The button had no meaning in the current version of the game.
– Fixed localization of some texts in the barn window.
Game Information:
Title: Villagers
Genre: Indie, Simulation, Strategy
Developer: bumblebee.
Publisher: Avanquest Software Publishing Ltd
Publication Type: Game Update
Platform: MS PC
Language: English
SIZE: 102MB
Release Date: 25 Mar, 2016
Minimum System Requirements:
OS: Windows Vista/7/8/XP
Processor: 1.2GHz
Memory: 2 GB RAM
DirectX: Version 9.0c
Storage: 512 MB available space
Installation Note:

Required Release: Villagers-RELOADED installed
1. Unpack release
2. Install the Update to where you installed the game
3. Allow to start applyPatch.exe after installing
4. Copy the cracked content from /Crack dir
5. Enjoy!
SCREENSHOTS: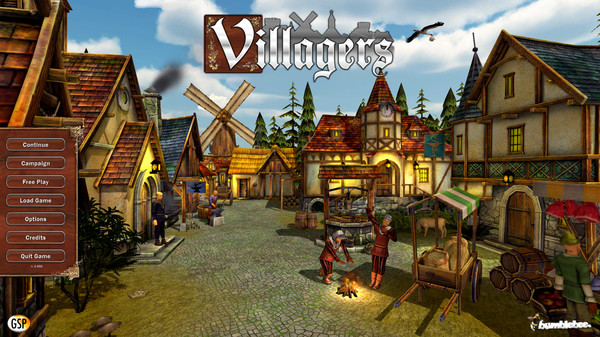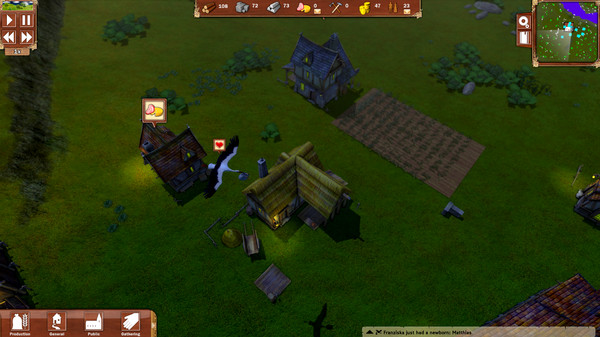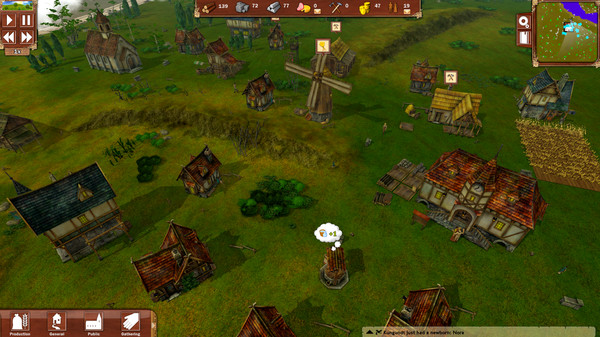 Villagers.PC.Game.Update.v1.005.BAT.torrent
Direct Links:
SingleLinks