Game Update - Grand Theft Auto V - Latest version 1.33 - RELOADED
GTA V Update v1.33 PC Game: 
The Team RELOADED presents the most important update to the one of the greatest open world action adventure title in the history of gaming experience. The Grand Theft Auto or GTA V update version v1.33 is out officially with two types of things for two type sof players. One, for legit gamers (which includes neither you nor us) theirs alot of bug fixes, improvements, and some added contents. Second, for pirate gamers (which includes both of us) Heavy protection and hard to crack, which can cause problem with game experience.
Arxan is globally popular software anti-tempering protection provider. This is one of the most heaviest game code protecting agent today in not just single but many way. But wait! if rockstar don't have sweet deal for you then RELOADED will make one for you.
RELOADED, after a huge hard work and efforts have removed this Arxan from GTA V update v1.33. And RELOADED is the only one who have done so to this title update so far. Normal zombies may not understand what all I'm talking about but hacker zombie surely got what all I'm talking about.
Soo, this isn't just a GTA V update v1.33 but is
also a most clean and fine working crack itself
. The crack included with this release removes Arxan from the game exes completely.
For players it means better performance. For modders and other game hackers it means easier access to game code (we don't mean the kind of hackers ruining GTA Online; they seem to get around Arxan fine on their own). Anyway.
The complete changelog is included in download file!
Game Information:

Title: Grand Theft Auto V
Genre: Action, Adventure
Developer: Rockstar North
Publisher: Rockstar Games
Release Date: April 14, 2015
Platform: MSPC
Publicatiop Type: Game Update Cracked Reloaded
Update Version:
Grand Theft Auto V Update v1.33 (game exe v1.0.678.1)
SIZE: 4.41 GB
Minimum System Requirements:
Processor: Intel Core 2 Quad CPU Q6600 @ 2.40GHz (4 CPUs) / AMD Phenom 9850 Quad-Core Processor (4 CPUs) @ 2.5GHz
Memory: 4 GB RAM
Graphics: NVIDIA 9800 GT 1GB / AMD HD 4870 1GB (DX 10, 10.1, 11)
Storage: 65 GB available space
Sound Card: 100% DirectX 10 compatible
Installation Note:
1. Unrar.
2. Install the update to where the game is installed.
Tested on: Grand.Theft.Auto.V-RELOADED
3. Copy over the cracked content from the /Crack directory.
4. Play the game.
5. Support the software developers. If you like this game, BUY IT!

Note: Social Club no longer needs to be installed. The Social Club emulator
included in the crack will only work with the untouched crack exes, though.
So make your patches in memory if you want to use our emulator!
SCREENSHOTS: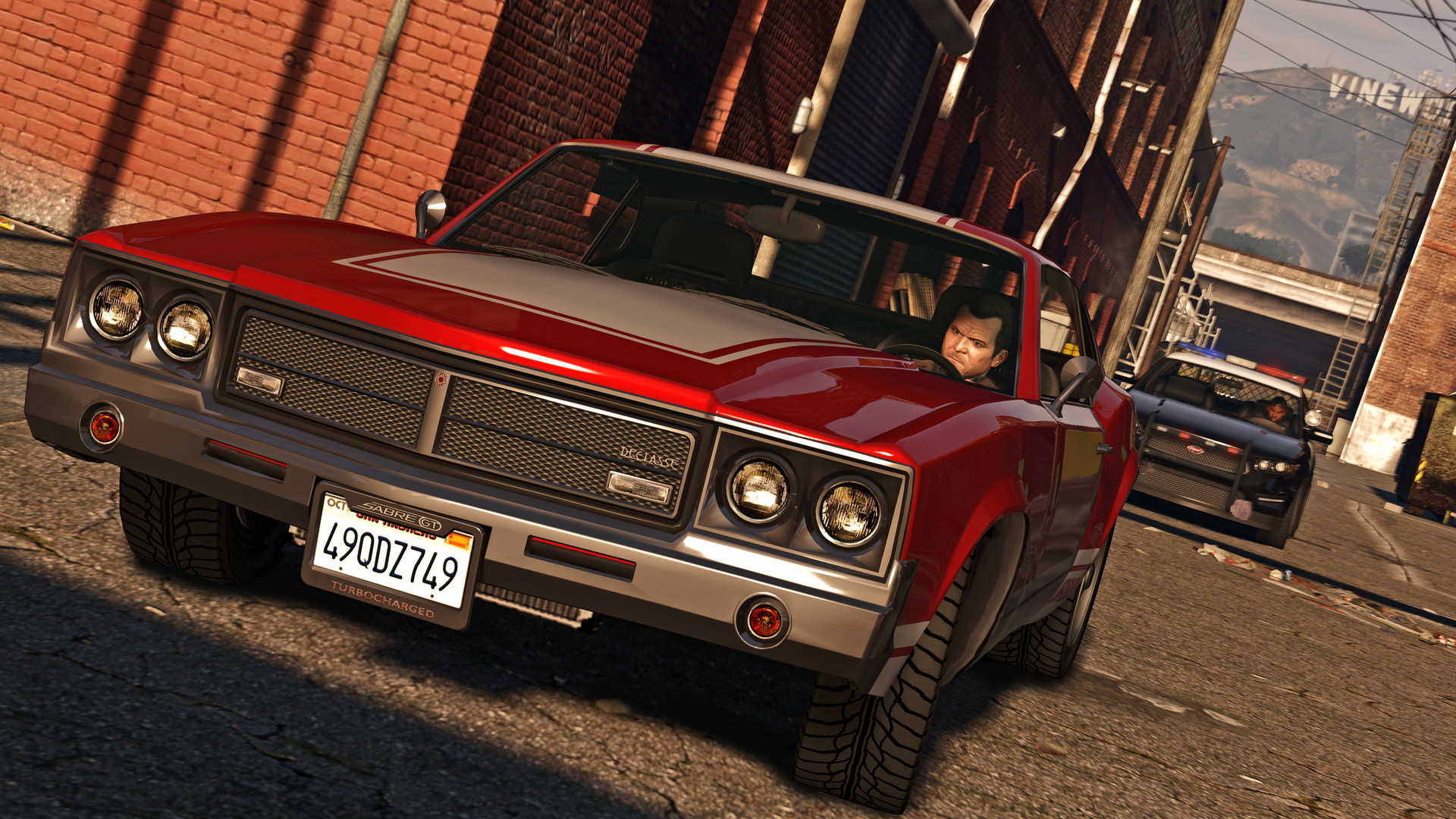 Grand.Theft.Auto.V.PC.Update.[v1.33].RELOADED.torrent
Direct Links:
Uploaded | Uptobox | Shareonline | Clicknupload | Openload | RapidGator