Europa Universalis IV - Mare Nostrum DLC - Standalone - Latest
Europa Universalis IV Mare Nostrum:
 This is a interesting strategic simulation video game of 2013. The Europa Universali IV is a most latest title in the E. Univerasali franchise. It has been developed and published by Paradox Development Studios. The title was released initially on 13th August, 2013, for MS PC, OS X and Linux. Mare Nostrum is one of the paid downloadable content (DLC) and this being a latest one was released on 5th April, 2016.
This following release of the game is packed by SKIDROW. It features the standalone release of the game. I.e.  it has included base game with latest version and all previous DLCs included in it. It sizes about 1.88GB. Also, the game has already been cracked.
Mare Nostrum is the newest expansion to Paradox Development Studio's best-selling historical grand strategy game, Europa Universalis IV. You now have even more tools at your disposal as you guide your nation through the early modern world. As its name suggests, Mare Nostrum introduces new systems connected to naval warfare and control of trade. The power of your fleets will depend on the number of sailors your nation can gather, and your ships can now be given missions and areas to patrol. There are also new options for creating trade leagues, and a host of other improvements.
Main Features
Map Sharing: Map Sharing : This is a new diplomatic action, where you can ask other nations for their map of a certain region.
Naval Missions: New mission system makes it easier to send your fleets to a region, and expect them to survive.
Barbary Pirates: North African Muslim states can raid the coastlines of their neighbors for gold and sailors.
Trade Leagues: Merchant republics can recruit minor nations into their Trade League for common defense and, more importantly, common riches.
Condottieri: Nations can rent their armies out to fight in other people's wars, earning valuable coin for the realm.
Game Information:

Title: Europa Universalis IV Mare Nostrum
Genre: Simulation, Strategy
Developer: Paradox Development Studio
Platform: MSPC
Language: ENG
Publication Type: Standalone incl all dlc+latest base.
Release Date: 5 Apr, 2016
SIZE: 1.87 GB
NOTE>>>This is made standalone, updated to latest build and features all




previously released DLC!
Minimum System Requirements:
OS:Vista/Windows 7/Windows 8
Processor:Intel® Pentium® IV 2.4 GHz eller AMD 3500+
Memory:2 GB RAM
Graphics:NVIDIA® GeForce 8800 or ATI Radeon® X1900, 512mb video memory required
DirectX®:9.0c
Hard Drive:2 GB HD space
Sound:Direct X- compatible soundcard
Other Requirements:Broadband Internet connection
Installation Note:
1. Unpack the release
2. Mount or burn image
3. Install
4. Copy the cracked content from the SKIDROW folder and into the main
install folder and overwrite
5. Block the game in your firewall and mark our cracked content as
secure/trusted in your antivirus program
6. Play the game
SCREENSHOTS: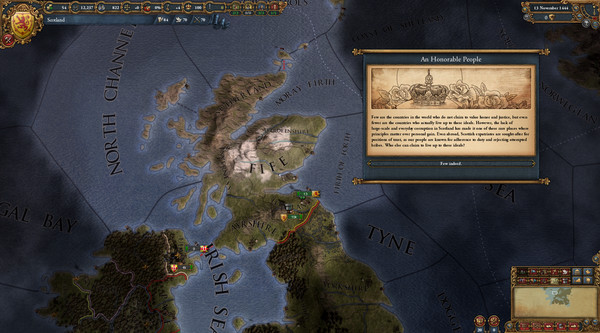 Europa.Universalis.IV.Mare.Nostrum.PC.SKIDROW.torrent
Direct Link:
SingleLinks