Call of Juarez Gunslinger - PC RePack - MUTLi6 - RG Mechanics - V1.0.5 - Torrent
Call of Juarez: Gunslinger V1.0.5 PC RePack:
 It is a unique comedy added, first person western action video game. Developed by Techland in collaboration with Ubisoft, the Call of Juarez: Gunslinger is the best expansion yet in the series.
The Following release by RG Mechanics features latest version of the game i.e. v1.0.5 repacked and MULTi6 which includes English, Russian etc. Also, the game directory is completely untouched and nothing has been recoded or cut.
From the dust of a gold mine to the dirt of a saloon, Call of Juarez® Gunslinger is a real homage to the Wild West tales. Live the epic and violent journey of a ruthless bounty hunter on the trail of the West's most notorious outlaws. Blurring the lines between man and myth, this adventure made of memorable encounters unveils the untold truth behind some of the greatest legends of the Old West.
RePack Features:
-Call of Juarez: Gunslinger:
- Game Version - 1.0.5.0
- Do not cut / recoded
"Supplements:
- Rifle Pack
- Pistol Pack
Game Information:
Title: Call of Juarez® Gunslinger
Genre: Action
Developer: Techland
Publisher: Ubisoft
Publishing Type: RePack
Language: RUS | ENG | MULTI6
Voice set Language: ENG
Tablet: RELOADED
Release Date: 22 May, 2013
Minimum System Requirements:
OS:Windows® XP (SP3) / Windows Vista® (SP2) / Windows® 7 (SP1) / Windows® 8
Processor:2 GHz Intel® Core™2 Duo or 2 GHz AMD Athlon™ 64 X2
Memory:2 GB RAM
Graphics:512 MB DirectX® 9.0c–compliant
DirectX®:9.0c
Hard Drive:5 GB HD space
Sound:DirectX 9.0c–compliant
SCREENSHOTS: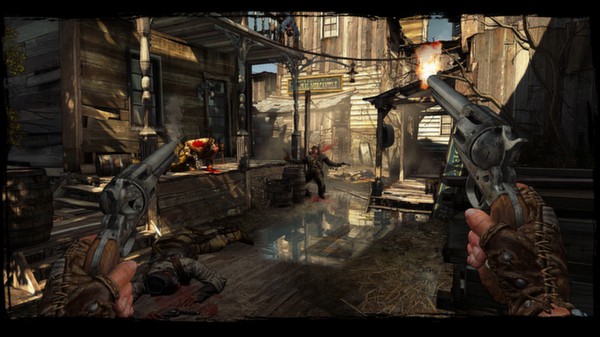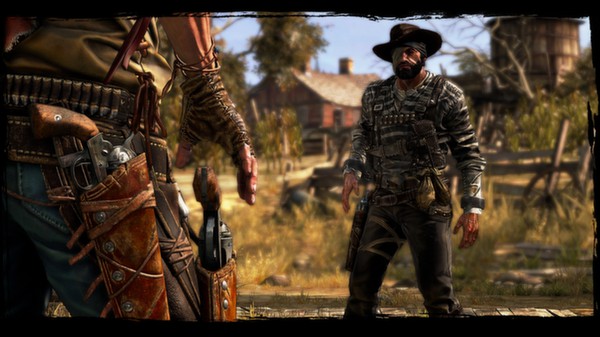 Call of Juarez: Gunslinger [V1.0.5] PC RePack-RG Mechanics.torrent