Craft the World - PC Game RePack - 138MB - Eng | Russ - Direct | Torrent Download
Craft the World PC Game: 
Its a unique sandbox strategic
role playing video game
developed by Dekovir Entertainment and published by Black Maple Games. The 2D featuring indie game follows a random generated world populated by dangerous creatures, build a dwarf fortress, gather resources, and craft all the items, weapons, and armor you need.
Craft the World Game Features:
God Simulation: 
You control a tribe of dwarves by giving them commands to dig in certain places, attack enemy creatures, and build houses and other structures.
SandBox:
Each game level has many layers of earth to explore, from the sky down to boiling subterranean lava. The level is randomly generated as an island, restricted by natural boundaries: oceans on the edges, lava beneath it, and the sky above.
Crafting:
One feature of the game is a user-friendly system of recipes for crafting. The recipes are organized and easily accessible.
RTS: At the outset you find the recipes for basic tools and items, and build a small house with places to sleep and eat.
Tower Defense: 
Especially dangerous are the waves of monsters that appear from time to time from portals.
Magic
: As a divine being, you possess various spells. You can speed up the movement of the dwarves, open small portals, illuminate dark caves to scare away monsters, evoke natural magic in the form of rain or tree growth.
Features RePack:
Do not cut / no recoded 100%
Game Version 1.0.006 (January 12)
Author repack-Animaniac
Game Information:
Title: Craft the World
Developer: Dekovir Entertainment
Publisher: Black Maple Games
Publication Type: PC RePack
Version: V_1.0.006
Genre: Indie, Role Playing, Simulation,
Strategy
Platform: Microsoft Windows
Language: English | Russian
Release Date: 24th November, 2014
SIZE: 138MB
Minimum System Requirements:
OS: Windows XP or later
Processor: 2.0 GHz Dual Core CPU
Memory: 1 GB RAM
Graphics: Intel Graphics
DirectX: Version 9.0
Hard Drive: 200 MB available space
SCREENSHOTS: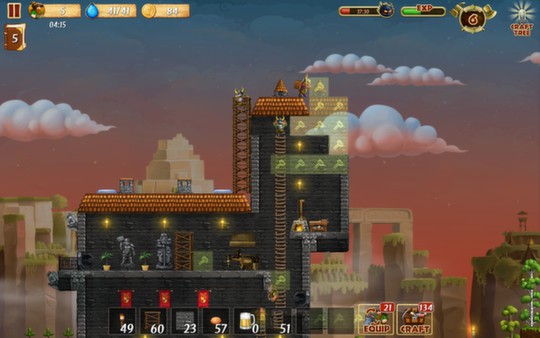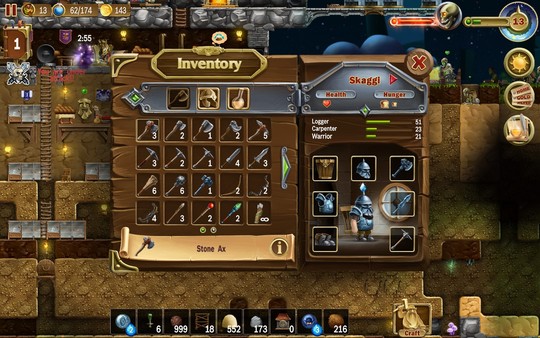 Craft the World PC Game RePack[v1.0.006].torrent
Direct Download Mirrors:
DataFileHost  |  TusFiles  |  MirrorSuper